Pedro, Leo and Adrian from our Grand Hyatt location show us whats up with their favorite Lionshead ski run and have named Pride our ski run of the week for Vail.
---
Check it out on the Vail ski map.
You can get to this from Chair 19 or 26 in Lionshead.  If you are feeling adventurous you can follow the line right under chair 26 or take Cubs Way down and pick it up there.  Chair 26 is a best-kept-secret lift with lots of great terrain.  Pride is a a ski run that is a ton of fun with some great rollers and varied terrain.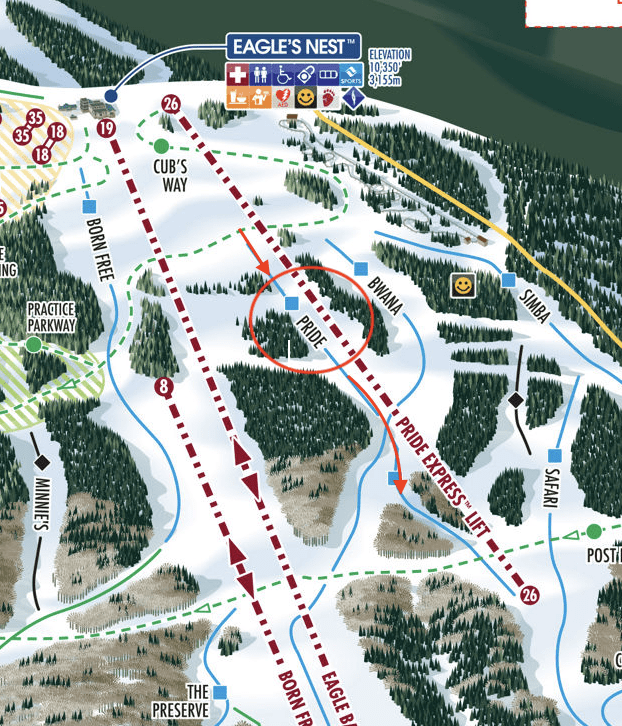 ---
Venture Sports – Best ski rental in Vail
Visit our Base Camp location to rent skis at the base of Gondola 1 in Vail Village > https://avonventuresports.com/our-locations/vail-ski-shops/
Visit our Evergreen Vail location to rent skis at the best prices in the Village > https://avonventuresports.com/our-locations/evergreen-vail-ski-shop/
Visit our Lion Vail location to rent skis in Lionshead Village > https://avonventuresports.com/our-locations/evergreen-vail-ski-shop/
Visit our Grand Hyatt Vail location to rent skis in the Cascade Village > https://avonventuresports.com/our-locations/grand-hyatt-vail-ski-rental/
Or have them Delivered to your door anywhere in the Vail Valley > https://avonventuresports.com/our-locations/vail-ski-delivery/