Chad Mackenzie, ChadMac or also known as Mr. Chad, gives us a tour down Lost Boy ski run in Vail.  This is a great run to cruise down to Game Creek on and enjoy the views as you go.
---
Check it out on the Vail ski map.
This ski run is a little work to get to, but pays dividends in views.  Take the long catwalk over from Game Creek Express lift and follow it to the end.  When you can't go any further, veer right and take it back to the base of the lift.  Rinse and repeat as necessary to hone your carving skills on any one of our on-piste rental skis.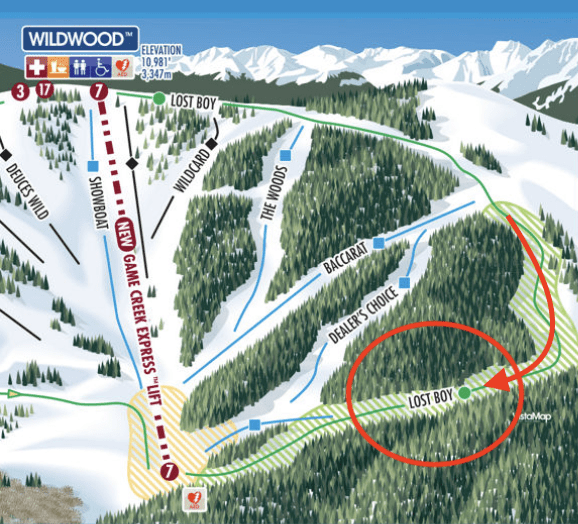 ---
Venture Sports – Best ski rental in Vail
Visit our Base Camp location to rent skis at the base of Gondola 1 in Vail Village > https://avonventuresports.com/our-locations/vail-ski-shops/
Visit our Evergreen Vail location to rent skis at the best prices in the Village > https://avonventuresports.com/our-locations/evergreen-vail-ski-shop/
Visit our Lion Vail location to rent skis in Lionshead Village > https://avonventuresports.com/our-locations/evergreen-vail-ski-shop/
Visit our Grand Hyatt Vail location to rent skis in the Cascade Village > https://avonventuresports.com/our-locations/grand-hyatt-vail-ski-rental/
Or have them Delivered to your door anywhere in the Vail Valley > https://avonventuresports.com/our-locations/vail-ski-delivery/