Dan the Man from our Delivery team shares his favorite run of the week – Kangaroo Cornice.
---
Check it out on the Vail ski map.
Access this from Chair 3, 7 or now 17!  Just head towards chair 2, but take a hard right in the open glade.  Its known to collect a special amount of powder, because of its position on the mountain.  From here you can drop down to chair 3 or chair 4. with a variety of options for your mood and skill set.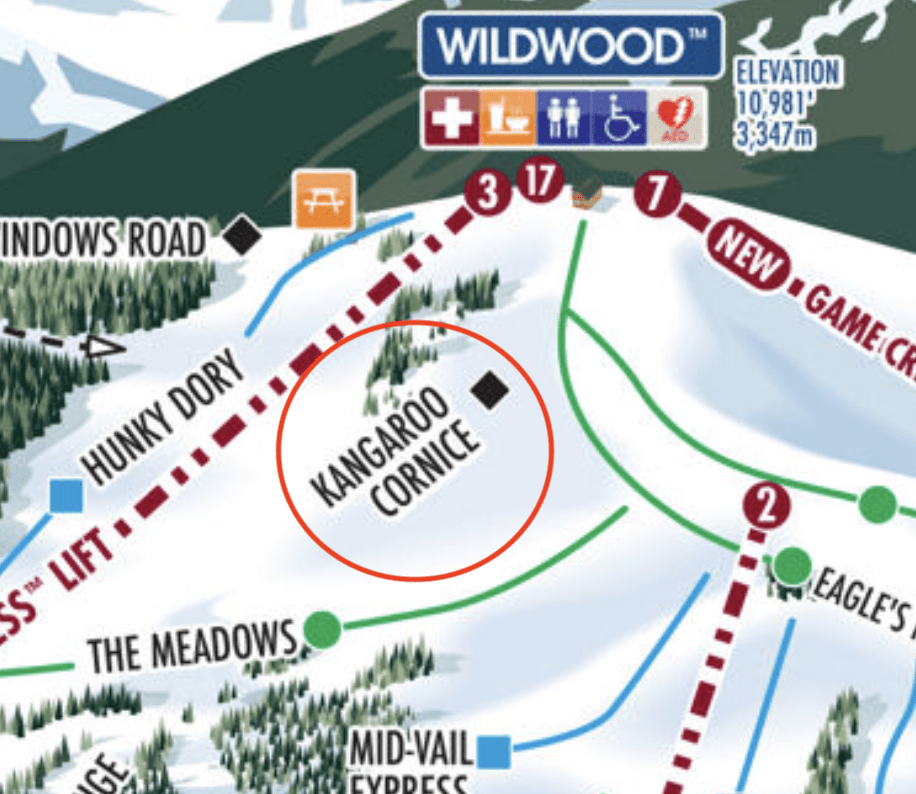 ---
Venture Sports – Best ski rental in Vail
Visit our Base Camp location to rent skis at the base of Gondola 1 in Vail Village > https://avonventuresports.com/our-locations/vail-ski-shops/
Visit our Evergreen Vail location to rent skis at the best prices in the Village > https://avonventuresports.com/our-locations/evergreen-vail-ski-shop/
Visit our Lion Vail location to rent skis in Lionshead Village > https://avonventuresports.com/our-locations/evergreen-vail-ski-shop/
Visit our Grand Hyatt Vail location to rent skis in the Cascade Village > https://avonventuresports.com/our-locations/grand-hyatt-vail-ski-rental/
Or have them Delivered to your door anywhere in the Vail Valley > https://avonventuresports.com/our-locations/vail-ski-delivery/