Leya from Sales & Marketing chats with us on why she loves Faro and Faro Glade.  On powder days it definitely lives up to the hype of the Ski Run of the Week.
---
Check it out on the Vail ski map.
Easily accessible from lifts 2, 3 and 7, simple dip down from Eagles Nest Ridge and cruise down the open bowl or duck into the trees for some secret snow stashes. This Vail ski run will take you back down to the Game Creek Express Lift. Rinse and repeat, as needed.  Best enjoyed on a powder day with a pair of our demo powder skis.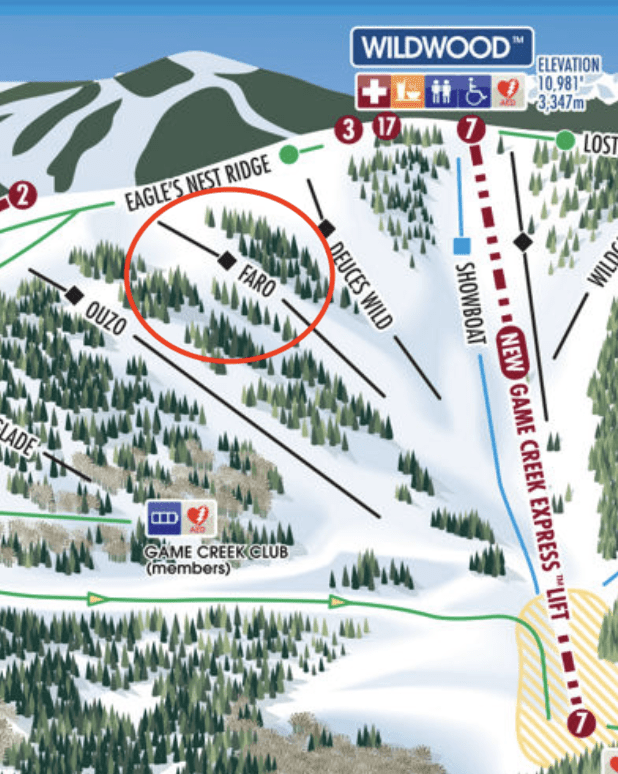 ---
Venture Sports – Best ski rental in Vail
Visit our Base Camp location to rent skis at the base of Gondola 1 in Vail Village > https://avonventuresports.com/our-locations/vail-ski-shops/
Visit our Evergreen Vail location to rent skis at the best prices in the Village > https://avonventuresports.com/our-locations/evergreen-vail-ski-shop/
Visit our Lion Vail location to rent skis in Lionshead Village > https://avonventuresports.com/our-locations/evergreen-vail-ski-shop/
Visit our Grand Hyatt Vail location to rent skis in the Cascade Village > https://avonventuresports.com/our-locations/grand-hyatt-vail-ski-rental/
Or have them Delivered to your door anywhere in the Vail Valley > https://avonventuresports.com/our-locations/vail-ski-delivery/