Avanti in Vail is our Ski Run of the Week and is a front side crowd pleaser for those looking for some good pitch and great rollers.
---
Check it out on the Vail ski map.
Easy to access from right under Chair 2.  Just point your skis downhill and you cant miss it.  Starts off as a blue groomer, but then transitions into a decent pitched black diamond.  Decide that you want to keep it easy, you can always peel off to Cold Feet and get back down to Chair 2 that way.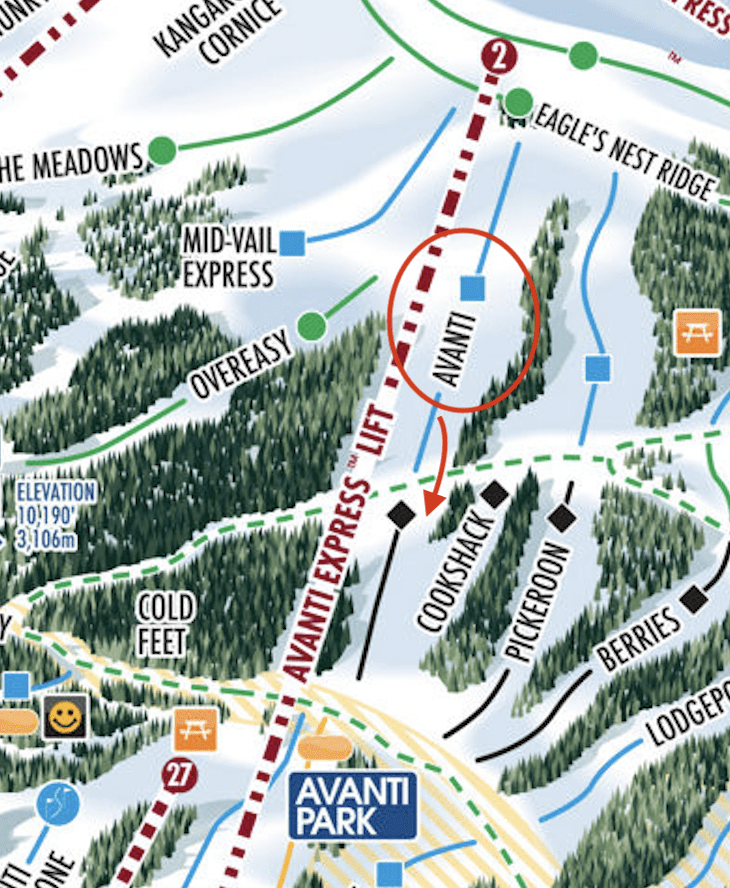 ---