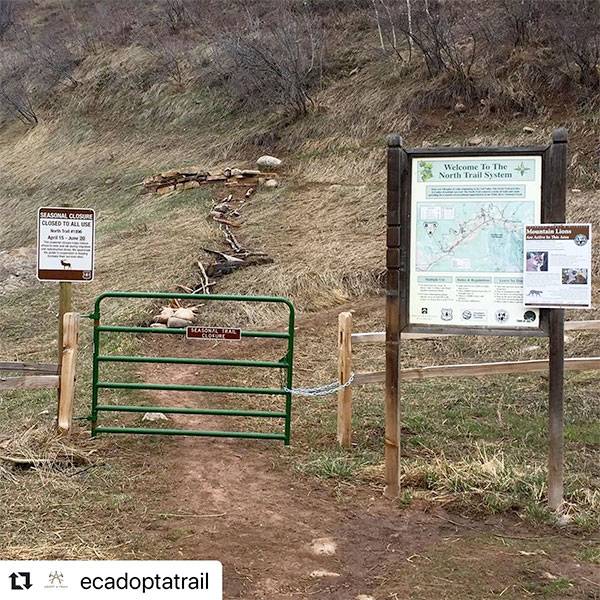 So the world is starting to return to normal and the weather is about as perfect as it could be! We also know that many of our local customers here in Vail and Avon, Colorado came in and set themselves up a brand new mountain bike from Yeti or Giant and our chomping at the bit to get out there and ride.
We have an amazing trail system here in the Vail Valley and it is always fun to check out a new trail but we are still in a critical time of year for wildlife and there are still a number of closures in affect.
When humans recreate in deer and elk habitat at this time of year it can flush them from critical areas of nutrient-rich spring forage that is an essential part of their seasonal migration. Especially for females who are raising their young seclusion at this time of year is crucial for the success of their calves. When we respect the seasonal closures, we are helping wildlife survive this dynamic time of year and contribute to the sustainability of the herd and the diversity of Colorado.
Let's start with the good news for riders who have already rode everything that is open, we have some trails that have recently opened, the Knob Hill trail opened on April 15th. This is a great singletrack intermediate ride to get your legs ready for bigger things this summer.
The following trail are closed until June 20th: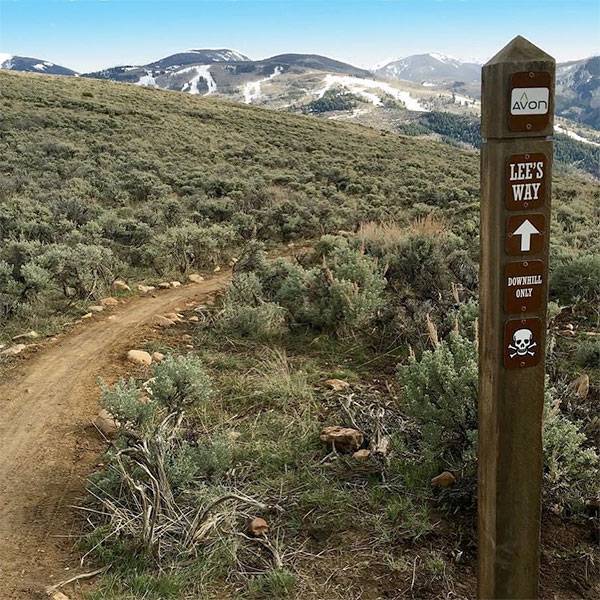 Whiskey Creek #2348: This is possibly one of the best downhills in the Vail ares for mountain biking. This old school backcountry trail roots and rocks its way through aspen and pine forests on a difficult black diamond trail. Lines are tight as the trail is narrow with thick surrounding vegetation in spots.
Eastern Hillside #2347: This is a less traveled singletrack ride that is mainly used by horses and hikers. A Intermediate Blue Square ride with cruiser open meadows and views of the Gore Range.
Everkrisp #2122: This a an awesome addition to the Vail trail system starting from Minturn. Mostly a nice cross country ride with new school flow and just a touch of intermediate technical riding.
North Trail #1896: This out and back trail is a great quick hit for those without much time but want to get a ride in. Great views and fun singletrack but exposed to the sun so be prepared.
Buffehr Creek #2111: A real classis mountain biking trail, start by cruising up Red Sandstone Rd for a somewhat tough 2,200 climb over a couple miles until the road forks. There are several ride options here so pay attention. Once the singletrack begins the trail plummets down the aspen-covered slope directly across from Vail offering  fun riding on a steep trail.
Son of Middle Creek #2136: This ride is suggested to begin by riding up the road and then down the trail. A fast and flowy single track through pine, aspen, and grasslands sections with stellar views of the Vail Valley.
Paulie's Plunge/Stone Creek #2349: This popular trail near Avon is an out and back that starts as very flat ride through mixed aspen and conifer forest for the first 0.75 miles until a starts to gain 1,325 feet of elevation over 4.6 miles. Dogs are allowed on this trail but must be kept on leash.
This trail is closed until June 30th:
Two Elk #2005: One of the best long mountain bike rides in Vail! Ride past Chair 21 and the Poma before going through Vail's Back Bowls where the trail becomes moderately technical with rock gardens before a really fun decent in Minturn.
Venture Sports is proud to be part of the Vail Wildlife Trail Ambassador Program. Our outdoor resources are valuable to our health and our community and treating them with respect is integral to their longevity. Combining the needs of multiple trail users is complex but with a little education and cooperation it is easily achieved. If we all do our part to respect the needs if hikers, mountain bikers and horseback riders everyone can get the most out of our beautiful and robust trail system.