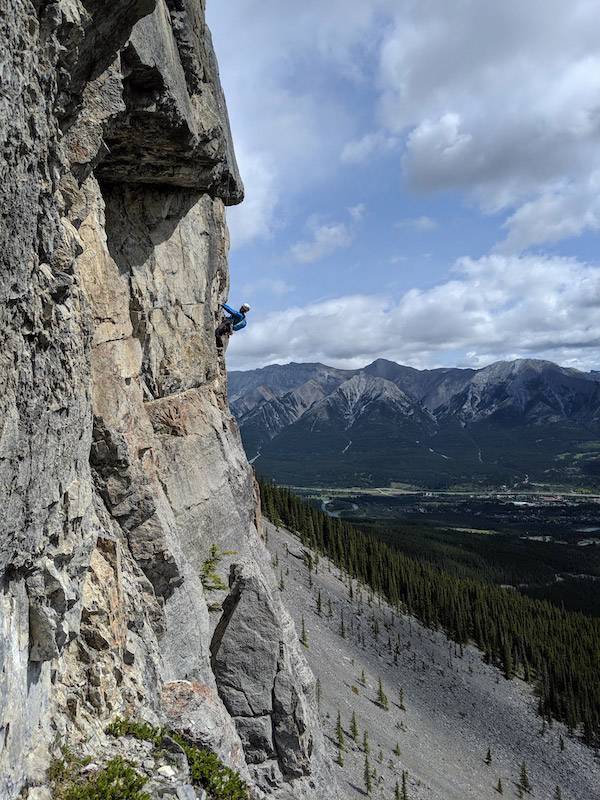 The owner of our collection of Avon and Vail ski shops Mike Brumbaugh is a man who loves the mountains himself. In addition to skiing in the winter and biking in the summer Mike likes to rock climb as much as he can make time for. Mike is also good friends with legendary mountain athlete Erik Weihenmayer and the two have been on many adventures together. This summer accompanied by Charlie Mace they flew up to Canadian Rockies in Alberta and British Columbia with their goal set on the famous Becky Chouinard route in the Bugaboos.
The "Bugs" are not exactly easy to get to and an even greater challenge there is the weather. On their trip the helicopter flight, which they sat and waited for for days while it rained, abruptly turned around when it hit near whiteout conditions as they approached the peaks of their objective.
The Becky Chouinard is a world famous route in the climbing community that ascends a 3,000 foot monolith known as the South Howser Tower. One of the things that makes the line a coveted prize is the consistency of the climbing and the quality of the rock, both of which are unmatched in this region.
As often happens in a region with weather like this the group did not get a chance to attempt the route, the same moisture patterns that make the skiing so good in this part of Canada makes the climbing difficult sometimes. But not all was loss the gang headed up to nearby Canmore and got on some of the local classics.
Click here to read more on Erik's blog.