Every month of the ski season offers something, the excitement of those early season storms and rope drops on your favorite terrain, the energy in the air of the holidays and all the parties and festivities, the blower powder of those midwinter storms and now we are into Springtime in the Rockies, many locals and tourists favorite time to be skiing. With warmer temperatures and the amazing skiing that comes with them, combined with grilling out at on-mountain decks and, of course that extra day light Spring is an awesome time to be skiing in Vail!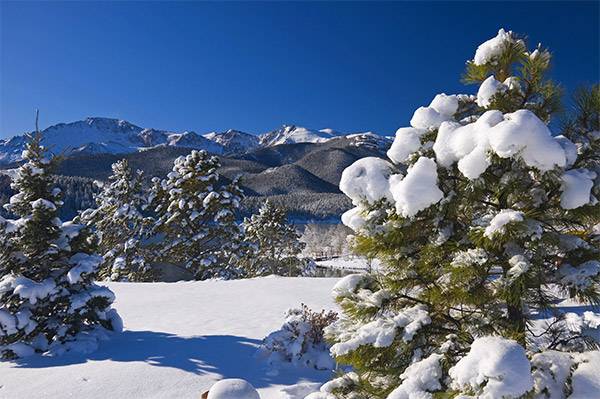 Every year Vail hosts a collection of events known as Spring Back to Vail, the annual spring celebration of all things Spring returns to Vail for its thirteenth ski season. This year Spring Back to Vail will have events throughout the weekend of April 8 to 10 that are sure to give you a lifetime of memories. With original events like the World Pond Skimming Championships, to awesome live music outside in the Solaris Plaza there is something for everyone. Then be sure to make it to the sponsor Expo Village with all kinds of great demos and giveaways, then many peoples favorite the rocking aprés ski parties and so much more. This is your chance to wrap up what has been an epic ski season in style at Spring Back to Vail.
This creative and athletic act of pond skimming consists of donning costumes and skimming across icy water on the bottom of a ski hill. Vail is host to the legendary World Pond Skimming Championships which hosts up to 75 participants who have the nerve to hurl themselves off a snow jump with the hopes of coming out on the other side still standing. With a panel of highly-skilled judges, who score each competitor on distance, style, creativity and water resistance everyone in bringing their A Game. The event is held on Golden Peak on Sunday, April 10th at 3pm with the venue opening at 1pm with a BBQ and Expo Village to pursue. If you want in on the action click here to register.
If you are ready to rock out don't miss The Chris Robinson Brotherhood outside in full glory at the Solaris Plaza. Music starts at 5:30, perfect timing to roll into from your favorite apres ski spot.
A few other fun things not to miss are the Vail Film Festival Virtual Reality Tent at Checkpoint Charlie. This is open Friday April 8th through Sunday, 11am to 5pm. The Virtual Reality tent will feature FREE virtual reality programming such as Cirque Du Soleil, Safari, News Stories, and more. Don't miss this totally original experience.
If you find yourself thirsty and in the mood to spice it up while skiing on Saturday the 9th between noon and 3pm stop into Sarge's at Mid-Vail for the Tikis and Tunes Luau. Hawaiian shirt are optional but good times are not. Complete with a pig roast, drink specials, live music, games and prizes this is going to be a great way to end the ski season!
So while we at Venture Sports Vail ski shop hate to see the ski season come to and end, at least we have this awesome weekend to celebrate with. Besides, we've been eyeing our bikes for a couple weeks now anyway…