Mike: All right everybody we are out here at Vail / Bachelor Gulch again testing skis with Scott our favorite Rossignol rep and we are trying out the 2020 – 2021 skis from Rossignol. Tracy what skis are you rocking today?
Tracy: I am on a ski demo of the Black Ops Stargazer
Mike: Perfect, Bobby what are you skiing today?
Bobby: Looks like the Hero Elite Plus
Mike: That looks like a carving machine, Zach what are you skiing on?
Zach: Rossignol Escaper, it's your mid 90's all mountain ski
Mike: Awesome, Senior?
Senior: I am skiing the Experience 88
Mike: Aww, that is one of my favorites, and Tom what are you skiing on?
Tom: The Rossignol Holy Shred
Mike:  And Mr. Mickgell you can ski anything in the line because you work for them, what are you on?
Scott: I am on the new Black Ops TI Sender.
Mike: Ohh, I look forward to sending on it! Beautiful day here we are going to go demo some skis and have some fun!
Rossignol is one of our favorite ski manufacturers here at Venture Sports Vail ski shop and ski delivery service. So when we get to do a Rossignol demo day everyone is psyched to test out the new skis on our awesome terrain here at Vail and Beaver Creek. We spend most of the year working hard in the shop but one of the perks of the job is getting out and doing these demo days to dial in our fleet of rental skis for the next ski season.
The Black Ops Escaper is new to us and one will be making available to you to rent next year in all our ski shop locations. The wood core combined with the Diago Fiber and Rossignol's Damp Tech laminates creates a ski that is not only light but still powerful. With the responsiveness you need to feel confident skiing glades and a rocker-camber-rocker combination that lets the ski perform well in 2 to 6 in powder days this is a great all around ski for your next Vail ski rental.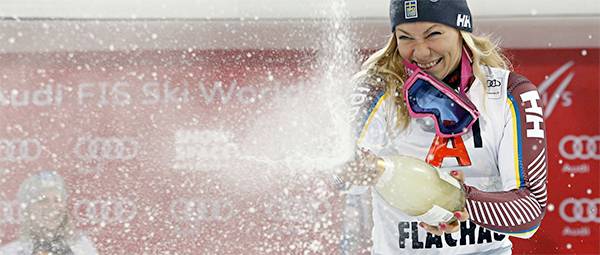 One of our testers got to try out the Rossignol Holy Shred, the powder and freestyle ski that has been becoming very popular at ski resorts around the world. This is for good reason, the Holy Shred feels like the perfect plat form for aggressive skiing in powder or leftover crud. The conservative rocker profile combined with the tiwn tip design is perfect for stomping big air or dropping aggressive lines with just enough sidecut radius to hold an edge at speed. The flex pattern is stiff in the middle and softer on the ends which help absorb landings and also give you a little pop to boost yourself. The stiffness in the center makes this ski feel more strong than other freestyle skis leaning it more towards an all mountain machine.
A lot of our Avon and Vail ski rental customers are here to carve the beautiful groomed terrain on our massive ski mountains. For them we took out the Hero Elite Plus on our demo day and we are sold! This ski is precise and powerful, everything you want to find your edge. With a Giant Slalom inspired shape you get maximum stability and edge control as speed so you can let it rip with confidence.
These are just a few of the skis we have tried out for our next year, stay tuned for more editions of our Vail demo days, for now we are back on the chairlift and locking down the ski boots for our next run!