This is our last main city stop for the next week and a half, so it will be some time before I am able to send out another update. I am so excited to say that I am OFFICIALLY a Green Rider! I met up with the rest of the group, some 25 others, in Minneapolis on July 7th.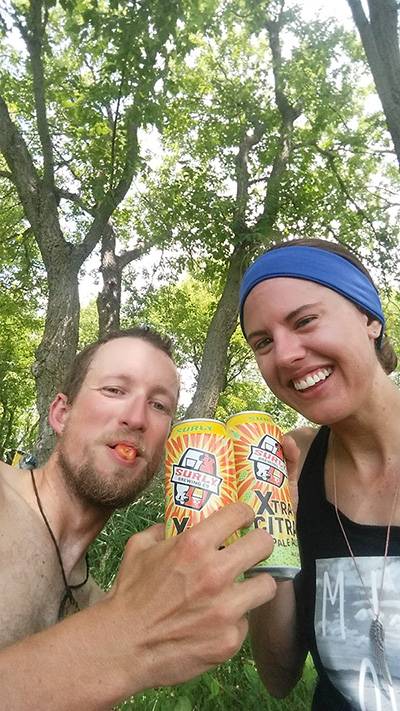 We pitched our tents in the backyard (& side yard) of Jose Luis Villasenor, the owner of Tamales y Bicicletas. The following day we volunteered at 2 urban community gardens weeding and transplanting followed by a tour led by Jose of the toxic environmental areas through the city's low income and minority neighborhoods. The purpose of the tour was to raise awareness of environmental racism and the indigenous communities being affected most by big polluters. In the evening, we were welcomed in by the Little Earth of United Tribes residents for a humbling ceremony of gratitude and potluck!
So far, I have put about 475 miles on my bike and tomorrow I plan to tackle my first ever 100 mile ride from Fargo to Jamestown, ND. I feel so blessed to have found a fellow rider who matches my style and speed, so I do not have to take on these miles alone. I am also so grateful for all the training I did while in Colorado. It has certainly paid off! I was so terrified that I would be falling far behind other riders that have been going since the end of May, but it appears that my high elevation and climbing train rides have definitely prepared me for the big miles, (shout out to my Vixen ladies!). I am feeling it in my back and arms more than my legs! Yesterday, we experienced some tough headwinds over lots of farmland hills and at only 60 miles, this was the hardest ride yet, but my spirit is soaring high and the community of riders are so encouraging and inspiring.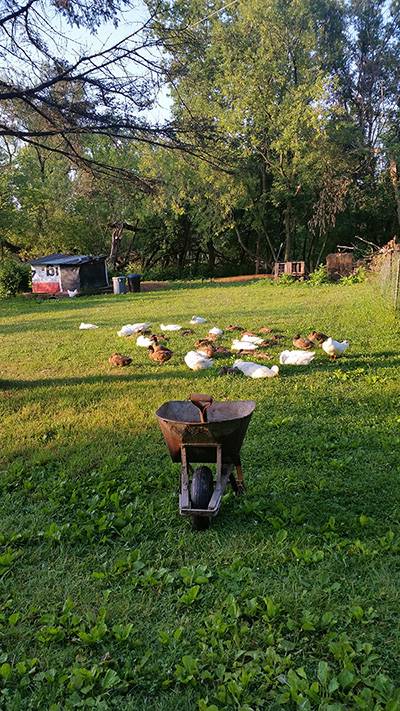 As some of you may know, a big theme of this trip is salvaging food waste from dumpsters. We have a handful of riders who are VERY good at dumpster diving and are always carrying in tons of food at our stops. I have eaten so well from dumpsters in the last week and have spent less than $40 buying food so far. I have taken the lead on keeping track of the food we salvage from dumpsters. The group takes pictures and sends them to me and together we estimate the pounds we save. A lot of times we are collecting way more food than even our strong and very hungry group can eat, but since we are staying at a lot of farms, we have been able to compost what we cannot eat, which is so much better than allowing it to sit in a landfill. It's been eye opening to hear stories of riders having the police called on them and other negative interactions with grocery store managers. Our group has handled these instances with so much grace and understanding. Another purpose of the trip is to try to collect as much trash as we can while on the road. Many riders, like myself, are making a point to do this during the last 3 or so miles of our ride days. Another rider is attempting to track the pieces of trash collected by each rider so we can also have an estimate of trash we've cleaned from road sides and bike paths along our route.
Today we are hosted by the Soleberg Farm family and will be volunteering at the Prairie Roots Food Co-op and sharing food at a potluck by the farm later tonight. So much joy, gratitude and love all around me! I can't wait to keep the adventure going! Thank you again for following.
p.s. my beautiful bike is holding strong! Thank you so much Venture Sports! I brag about you all on a daily basis!
Peace, Love & Sustainability, 
                                        ~Nicole Elizabeth Abrams~