When the morning of July 1st arrived, I hugged all four of my pillows and whispered gratitude for their soft and familiar presence. I truly did not want to get out of bed and decided to take more time to just lie there and reflect more on gratitude. It also felt appropriate to make an intention to focus on gratitude throughout the entirety of the trip just ahead.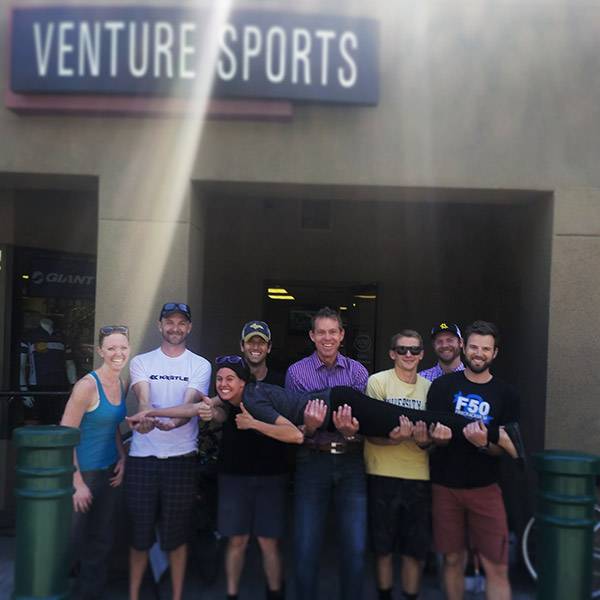 I expect great challenges on the road, but also great opportunities for growth and vitality. The months leading up to this moment have done nothing short of provide evidence to John Muir's idea that, "When we try to pick out anything by itself, we find it hitched to everything else in the universe" I did not get to this moment on my own. I received guidance and motivation from friends and family near and far and those I have not yet met. I grew my community, especially with Venture and the Vixens, learning from inspiring individuals, while being supported at every step in my preparations for the journey. I have so much to be grateful for already, it's hard to imagine the incredible gifts and lessons to come.
Today, I head out on my own from Redwood Falls, MN, about 116 miles outside the city of Minneapolis. I don't really have a plan for sleeping yet, but hope to get in touch with some kind folks who might be willing to open their home, or at least a backyard to me. If not, I was made aware that campgrounds in Minnesota cannot deny a cyclist who need
a space to camp, (thanks to my colleague, Amanda Hewitt, for the inside scope)! I will be on the lookout for a host in the city on the 5th of July and I head out to meet the other Green Riders on July 6th. My free time this next week will be spent contacting potential hosts along our route west of Fargo, ND. I see a lot of stealth camping in my future!
Thanks again to all of you for following along. After doing a final gear load up with my bike, I decided not to bring my laptop. This unfortunately means less opportunities for email updates as typing on a phone is very tedious work. I will still post quick updates and photos on my Google +profile, so please follow me here if you aren't already. I plan to seek out libraries during rest days and be sure you are updated on the best stories! OH and I will of course still send video updates too!