I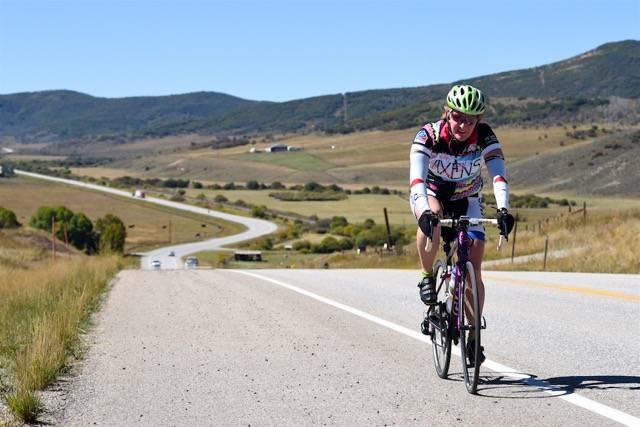 t is October 19, 2015 and I am still riding my bike. It helps that we have had an amazing weather with lots of blue sky days! In past years, I have always been ready to hang up the bike for winter clothes and activities. I usually am eager for the first snow and ready to change out the clothes in my closet. This year is different! I am getting in at least one ride!!
I guess you can say I am grieving the end of the bike season. Grief is the conflicting feelings caused by the end of or change in a familiar pattern of behavior. Throughout the summer, I rode 3-5 times a week with the Vail Valley Vixens or on my own. All of a sudden I am not looking forward to this change. I intellectually know that winter is coming, but I will miss the time spinning, and riding up hills. I will miss feeling exhausted after an awesome ride. I will miss chatting with all the new women that I have met this summer.
My bike, Serendipity, and I have had an incredible summer riding with the Vail Valley Vixens, a woman's cycling club. If you haven't hear of the club, check it out at www.vailvalleyvixens.com. Our mission is to offer a supportive, educational, fun and social environment for woman to connect with other like-minded women, learn more about the Vail Valley and be inspired by the momentum of cycling. This was our first year. It all started last January when Nadine Davis asked me to met with her to talk about her ideas for a women's cycling club. I was on board from the first phone call, ready to help create a supportive community around cycling. We thought maybe 30 people would come to our launch party in April of 2015. We were amazed when 80 women showed up and were exited about the club and riding. It felt like over night the VVV was a success! It seems that the women of our valley were waiting for the opportunity to bike, learn and grow together. All summer long, we provided mountain and road bikes several times a week. I remember our first ride in April. It went from Northside Cafe in Avon to Wolcott and back (22 miles). Two women were at the back of the pack and were supported by Tracy Sample. Platform pedals and new riders, they made it the whole way and came to the after party well after the others were already celebrating. We were excited about their accomplishment! One of those ladies was Becky Cohen. She kept coming back each week, and she got clipless pedals. It was a game changer for her! In September on a Thursday night ride, I remember her saying, "I want to go at least 25 miles.' Becky improved so much over the summer. It was an honor for me to see her excel on her bike. It was incredible to witness her enthusiasm, dedication and improve her riding skills. That is what the Vixens is
about. We have created an environment for women to explore cycling, feel supported and obtain their personal goals. Our highlights of the summer were monthly bike maintenance clinics at Venture Sports, two road rides from Glenwood to Aspen, a Vixen weekend in Grand Junction, tasting events at 10th Mountain Whiskey, Green Elephant and Crazy Mountain Brewery. Next year is going to be bigger and better. The board members will be hard at work this winter planning for summer.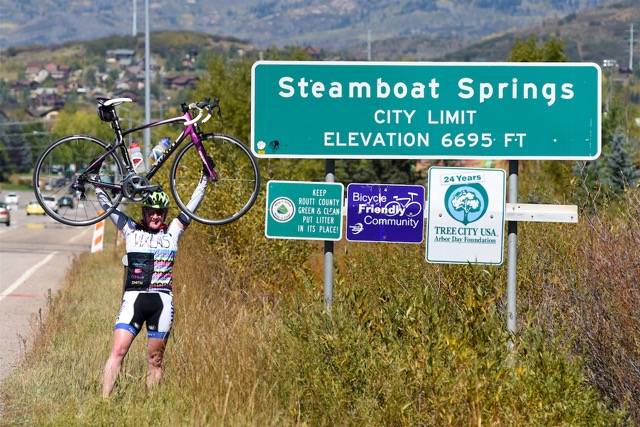 Women's Road BikingI look forward to blogging on the Venture Sports Ladies Lounge! My name is Celynn McClarrinon and I ride a Giant Avail. I have lived in the Vail Valley most of my life. It felt like riding was a part time job for me this summer with the Vixens. I keep active with my 7 year old daughter and my husband Scott. Stayed tuned for another blog as we get ready for skiing, skinning up the mountain, snowshoeing and nordic.