Road biking is becoming more popular every year, and with more people doing this awesome sport the demands for variations of bikes has grown. Yes everyone, for the most part, that is purchasing a road bike wants to go fast, but at what level of sacrifice of comfort this speed comes at is the biggest trade off.
Of all the genre of road bikes being made the endurance category has seen the most dramatic overhaul, maybe because this is the fastest growing segment of bikes being sold. Maybe also because baby boomers who are finding the time to ride more and have the available funds to spend on a new bike care more about being comfortable than winning their local club race.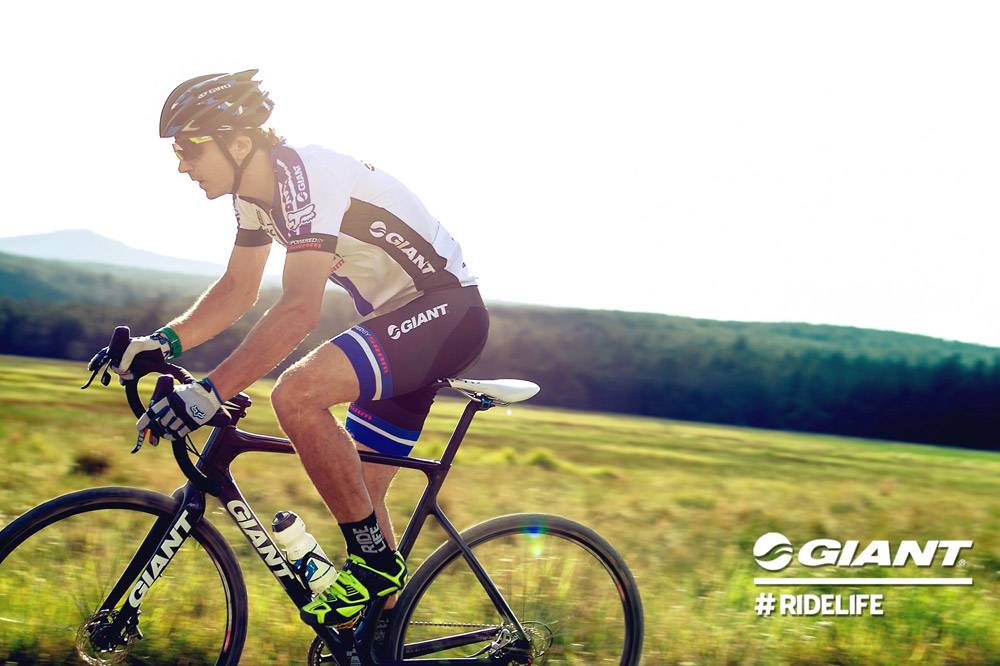 Here at Venture sports at all our Vail bike shop locations we carry two of the best brands of road bikes made, Giant and Pinarello. We have had a lot of interest in the Giant Defy so today we are going to take a closer look at this bike.
The Giant Defy road bike falls into this endurance category but gone are the days of extremely tall head tubes and aggressively sloping top tubes. In place we see a bike with a lightweight frame set up with a steep head tube angle on a short head tube that gives the bike a more powerful riding position and more responsive handling while keeping you more upright and comfortable. In other words you save your neck and back but can still generate a solid set of G's on your local climb.
Across the biking industry you will see that bike makers are striving to make the endurance category fit the needs of the rider who likes to do long rides, maybe the occasional race and even a Gran Fondo once or twice a year. This is exactly what the Defy has proven itself capable to do. By making a bike with top of the line materials to keep it light, materials that in the past may have been reserved for a bike that was going to be raced, you get a bike that responds to your peddle strokes like a Porsche does to a gas pedal, it jumps of the line! The bike has also been built to have a strong lateral rigidity which allows it to handle like a high performance race bike but balances this with other features that make it more comfortable.
The handlebars are specially designed to increase flex making the bike ride very comfortably on rough roads. Additionally, the D-Fuse seat post is also designed to absorb shock, not sending it to the rider, not only does this increase comfort but it actually increases power. This all means that you will feel stronger at hour 3 on a big ride as opposed to a stiffer bike.
Something we love that Giant has done with this bike is add their power meter as stock equipment. This training tool that used to be reserved for racers is now part of the everyman's road bike. You get valuable data that can not only help you train harder but pace yourself efficiently on big days in the saddle.
If you are looking for an all around bike that strikes that perfect balance between performance and comfort the Giant Defy is it, we even have racers who buy this as their training bike to keep things easier on their body. Have any questions stop into the Avon or Vail bike shops and let us dial you in with the perfect bike for your needs.