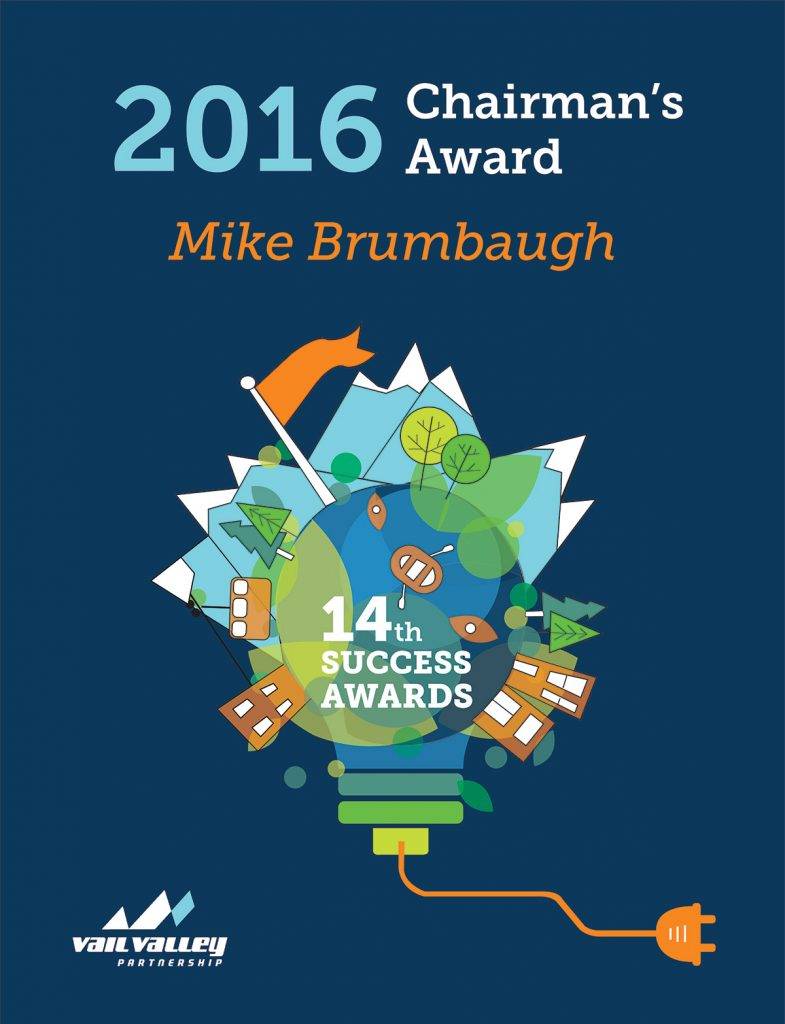 Mike Brumbaugh is the owner of Avon Venture Sport, a collection of bike ski shops in Vail and Avon, Colorado. Mike is an active part of both our local and international community, and while he does not like to toot his own horn the Vail Valley Partnership has recognized him for his contributions to the community and we would like to share that with all of you too.
The Vail Valley Partnership is a community development non-profit organization, dedicated to the economic vitality of the Vail Valley. By supporting local businesses and leading collaborative efforts throughout the community. Active and engaged in the region from the early days of Vail, starting in 1964 as the Vail Resort Association.
With over 800 members this organization encompasses the entire Vail Valley and beyond and represents 80% of the area workforce. Vail Valley Partnership is dedicated to ensuring local business succeed and creating regional economic vitality by offering local business tools & resources to advance. While also promoting the Vail Valley to destination guests from around the globe, and stimulating economic development efforts.
Mike was the recipient of the Chairman's Award at this years 2016-2017 Success Awards. The Annual Success Awards recognize businesses that have excelled over the past year and acknowledge their hard work and dedication as the best in the Vail Valley. These businesses and individuals that create them play a significant role in the Valley's business community and economic growth and Avon Venture Sports Vail Ski Shop has proved exemplary in this capacity.