Blue Ox in Vail is our Ski Run of the Week.  Check out our Ski Delivery Team on an epic powder day!  Pure Joy.

---
Check it out on the Vail ski map.
Easy to access from the top of Chair 10.  Blue Ox is groomed a lot of the time, but on a deep powder day can be found with virgin turns to be had.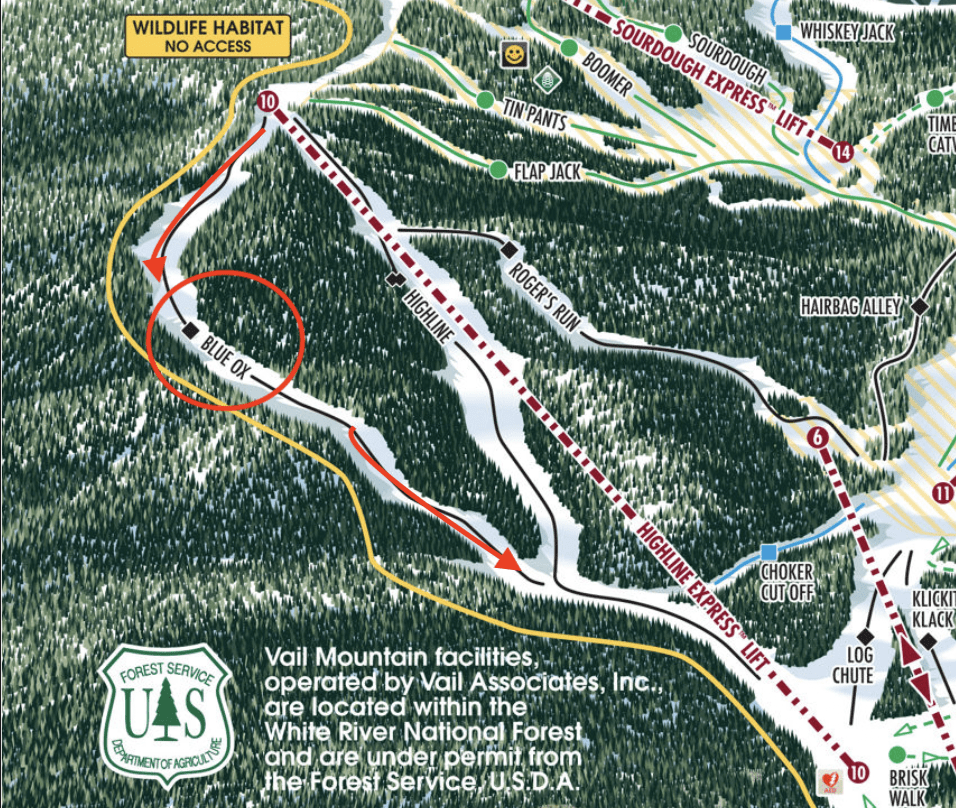 ---
Rent Skis in Vail With Us
Visit our Base Camp location to rent skis at the base of Gondola 1 in Vail Village > https://avonventuresports.com/our-locations/vail-ski-shops/
Or have them delivered to your door anywhere in the Vail Valley > https://avonventuresports.com/our-locations/vail-ski-delivery/